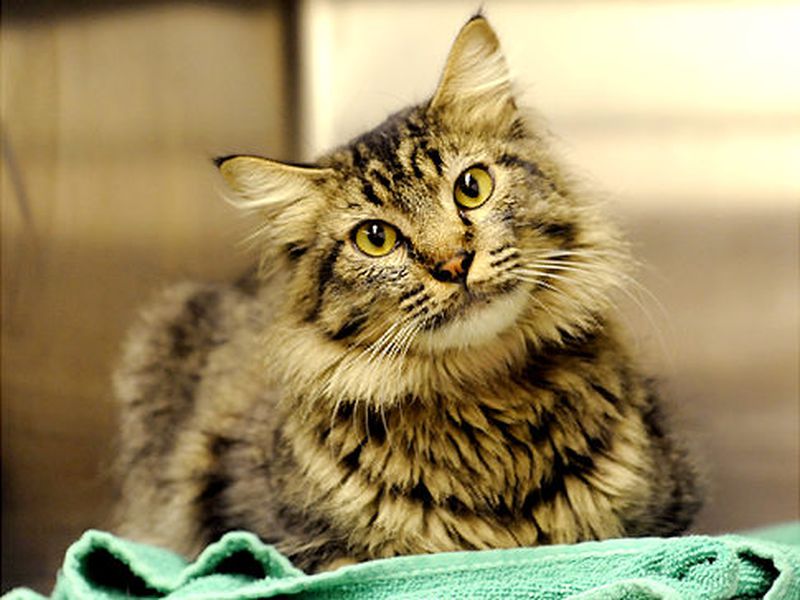 The decision to bring a new cat home, whether it's your first cat or not, is a monumental and exciting event for both the family and the cat, so it's important to think carefully about this huge decision. It is important to understand that as any other pet is a responsibility for life, attention, affection and care.
Despite the idea that cats are solitary and independent animals, it is vital that you understand that this is not entirely true, because if they don't have your company, your care and love will not have the well-being they need and their years of life will be greatly reduced.
To achieve success with your new cat at home as a companion animal for your life, we offer you a fundamental list that you must contemplate to make this great decision, so you can know that you can be a great cat and your kitten will be happy and healthy.
Cat equals Time:
Something must be made clear, EVERY COMPANY ANIMAL NEEDS TIME! Before running to the first adoption center we find, it is essential that you analyze your life and that of your family. The amount of time you have to work, to be at home, to dedicate to your cat to play, to feed him or to take him to his medical check-ups when he needs it, do you really have the time to do it or are you willing to take it out?
It is known that cats need less time of attention than a dog, and that is notorious, since we should not take them to the park several times a day, with the sand is enough, also spend most of the time sleeping, but even so the game is essential, food and generate bond and relationship with him to be the purest friendship and complete of their lives.
In addition to the immediate time our new kitten needs, think about how long she will be with you, as she will be your companion for a large part of your life (between 12 and 20 years), and this is why you should consider how much your circumstances will change in the future, and whether in those changes your cat will be able to be with you and be a part of them.
For example, if you are planning to change house, or change country, how easy it would be to take your cat and the requirements that this entails. Take a good look at your goals and projects.
Cat equals Investment
As you read it, a cat as a pet is an investment you are making and it is for the long term.
Look at your finances and see if you have the economic capacity and budget to take a monthly money for the maintenance of your cat until his death, both in the basic, food, cans, toys, annual vaccines, as in what may be occasional, veterinary visits or medical emergencies, which can become major expenses for which we must be prepared all the time.
Take a good look at your finances today, but think about what happens if you become unemployed or your economic source is affected for other reasons, who will take care of your cat and her needs?
Cat equals family happiness or family fights, it's in your hands.
If you are part of a family with which you share the home, it is vital that having a pet is an issue to discuss and take into consideration together, as the life of each of the members will be affected with the new kitten. Make sure everyone in your household agrees to have a cat at home, as it's ideal for everyone to be able to participate in the cat adoption process.
Ask yourself: What is the atmosphere like in my house? Do all my relatives like cats? If I'm not there, will they help care for the cat? Don't let the calm inside the home be affected by not talking and agreeing on something that affects everyone, including the new cat.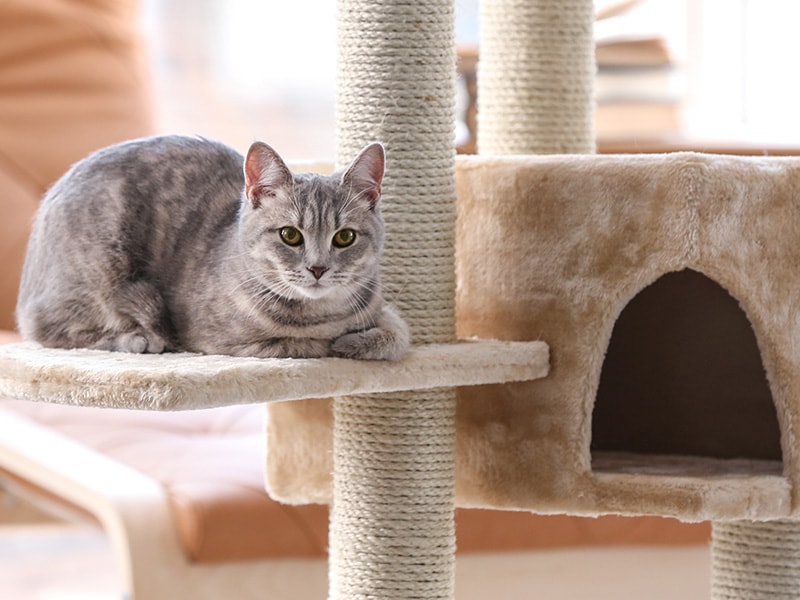 Cat equal to possible allergies
Linked a little with the previous point, you have to think if you or someone in your family suffer from any type of allergy or other health problem that may be related to cats.
In many occasions, we love so much the idea of having a cat in house, that we forget those small details, that in the end can be bad, both for the affected person, and especially much more for the cat.
So plan, talk about it as a family, go to the doctor, look and interact with cats before choosing to know if they have any reaction, if so ask for tests and always make a responsible decision!
Cat equals happiness or chaos
All of the above has been overcome, the family agrees to have a cat at home, I have the necessary budget, I don't suffer from any health problems and my time is enough to give love to a cat.
Now comes the time to investigate and start choosing the type of cat that will be your companion for life, and it is at this point where you must analyze what type of company you want and which is the right cat to what you seek and expect to generate a beautiful relationship.
Keep in mind, that the color, or the height and in general the physical of the cat, is a consideration nothing important for this process, here it is necessary that you question more about personality, age, charisma of the cat according to your specific needs and those of your family: do we want a cat affectionate and playful, or better a calm cat, that does not want much attention, is it for the company of a child or an older adult? among others.
The reason for these questions is simple, not all families and situations are the same, and not all cats are the same, each one like us has his personality and specific care.
For example, if there are children at home and you are looking for a companion for them, you need to find sociable, active cats that feel safe with children at their side, but if on the contrary it is for an older adult, a very active cat can be a problem, better an adult cat, calm and calm. Look at your personality and find a cat that matches it perfectly.
ADOPT, DON'T COMPRESS
Investigate and visit different foundations that rescue kittens, count on the people of the foundation to choose the right cat, tell them your specific needs and what you are looking for of your new cat according to what you valued in the previous point, they surely have a special one for you.
Once you choose the cat you fall in love with, go through the whole process, it can be a long process but it will be worth it, it is common to be asked for a contribution that covers basic expenses of the kitten (such as sterilization and deworming) that the foundation has already paid, ask for viral tests and certify that you will receive a healthy cat (but if it is your first cat.
You can consider adopting a cat positive for leukaemia and AIDS, they also deserve a nice home), meet and interact with the suggested cat before you take it home and look at the emotional connection that is generated between you, that is definitely very important to see and appreciate.
Adopting your kitten is undoubtedly the best option, we recommend not to go to commercial stores where they sell cats, these places on the contrary will not know which cat is ideal for you, and it is likely that you do not give it very healthy, they are only interested in selling. This way avoiding this purchase, we contribute so that this trade and abuse of animals is reduced in the world.
You've already chosen your cat, and now what?
You have chosen the best cat in the world, the whole adoption process is ready and approved, the date to take it home is about to arrive, but it is important that you know that it is necessary to prepare things in your house for its arrival, and that its adaptation is as easy as possible.
First, prepare everything in advance for the day you pick it up or receive it at home, it is essential that you have a guacal for transport, carrying it raised or in a box is not something responsible, always a guacal is the best option, you may not use it very often, but for veterinary visits or emergency exits, it will be of great help.
At home you can start to generate a more pleasant environment, diffuser or pheromone spray can help the cat feel in a reliable and peaceful place, which will help their process of coexistence and change of territory.
Additionally, you should already have at home the basic utensils for their welfare: feeders (I recommend you ceramic feeders that avoid the accumulation of bacteria), Drinker or Water Source, Sandbox with enough sand (you will not want disasters in your house), Food (ask in its place of origin what food is given, and if you want to change it for a better quality you must do so gradually to avoid health problems).
We hope you find the best company for your life, and that you can provide the quality and welfare that this new kitten deserves and needs.